Home
California Off-Premises Responsible Serving® of Alcohol
California Off-Premises Responsible Serving® of Alcohol Information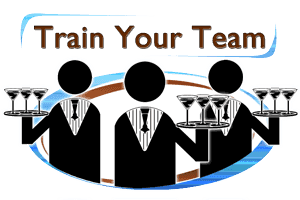 Click for Team Discounts
Click to get information about discounts if you need to train multiple team members. You will be redirected to Rserving.com
California Off-Premises Responsible Serving® of Alcohol Course Approval

The Rserving
®
Off-Premises Responsible Serving
®
of Alcohol course has been APPROVED as part of California's Responsible Beverage Server (RBS) program for alcohol server / seller training and certification in California. In order for licensees to be eligible to receive mitigated penalties, they must provide proof of successful completion of a certified California RBS training program by the involved server/seller at the time of the Notification of Violation interview. Such training must have been successfully completed prior to the date of violation(s) resulting in disciplinary action. This California alcohol server / seller training may also be required by local jurisdictions (counties and cities that have passed ordinances requiring server and seller training).
Employers receive discount pricing.
CA ABC COVID Update:
On January 25, 2021, The California Department of Public Health (CDPH) announced the end of the Regional Stay at Home order. All counties in California will return to the rules and framework set out in the
Blueprint for a Safer Economy
and color-coded tiers that indicate which activities and business are open.

Receive your official PSCC Rserving Responsible Serving® of Alcohol Wallet Card for CA Responsible Serving® of Alcohol in the mail!
No Extra Charge!
After you complete the course, you are able to generate your printable certificate for CA Responsible Serving® of Alcohol immediately.
You will automatically receive your PSCC Rserving bartender's license / wallet card for CA in the mail within 15 days if you are in a state where wallet cards are issued.









Click the

add to cart

button below and proceed to the checkout to get signed up. You will be emailed a username/password to login and begin.




---
California Off-Premises Responsible Serving® of Alcohol is also available through the following offer: